I make analog ambient pieces and textures, composed and improvised, always looking for new sonic adventures. Primarily I use synthesizers, guitar and voice to create sounds which I love to process and manipulate with the help of magnetic tape and all sorts of noise making (or breaking) machines. By subscribing you will receive access to everything I release, plus exclusive live recordings, special releases, work in progress pieces, downloads of bi-weekly mixtapes, sample packs or even physical items such as tape loops or photographic prints as well as a discount on other physical item on this site.
I am eternally grateful for the support here Bandcamp over the years and I am excited about this new endeavour which I hope makes the connection to you dear listener even more meaningful than before. With your support I will be able to head dive even deeper and my sonic research and compositions will hopefully be just as fun to observe as they are to make. Thanks so much for listening and your consideration.
You're a subscriber
Thank you!
* Downloads are DRM-free and available in MP3, FLAC and
more
.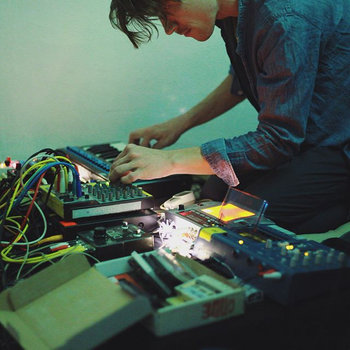 Window Magic
Berlin, Germany
ウィンドウマジック
tape deck ghosts
& sonic research